IMPACT51 Partners
Impact51's global network consists of entrepreneurs, managers, consultants and active board members. We have access to senior management levels at top technology providers as well as top consultancies.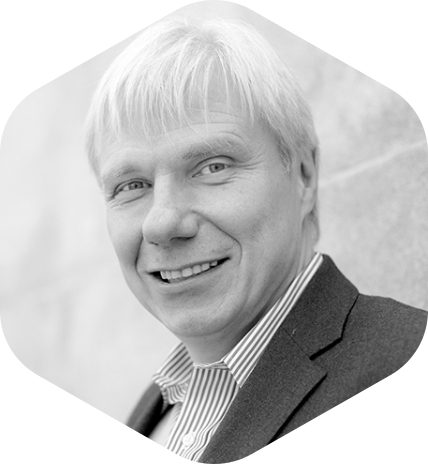 Dr. Thomas Billeter
10 years in technology innovation as co-founder, manager and business angel in technology startups in media and software space.
6 years of experience as management consultant in top global strategy consulting firm.
6 years as line manager in large international telecommunications technology company.
Expert in business building, product and market development and partnering.
Engeneering and business administration background.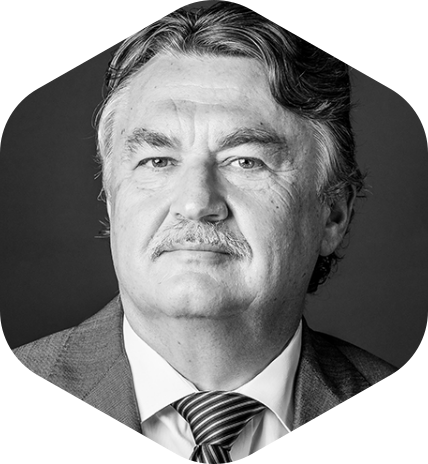 Harald Stanzer
Over 20 years as senior executive and business manager with proven track record and delivering results.
Over 15 years as active board member (public and private), business coach and advisor to VC's and as investor.
Dual citizenship (US/CH) with international working experience in multicultural environment.
Strong entrepreneurial and execution skills with an outstanding track record in team building and people management.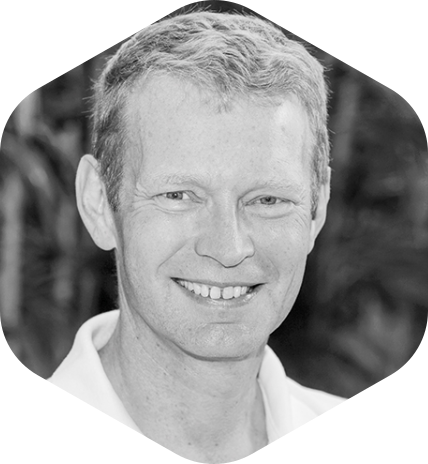 Thomas Baggenstos
25 years experience as owner/manager of A. Baggenstos & Co. AG, an ICT Systemintegrator.
Co-owner and council at Keto Autocenter AG - the leading smart retailer in Switzerland with more than 50% market share.
2 years academic work at Institut für Informatik at University at Zürich.
Master in Economics, University of Zürich.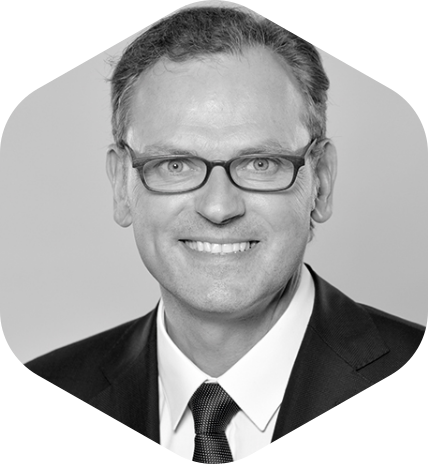 Dr. Kai Bielenberg
1More than 15 years management experience in multinational companies in IT, machinery & automation and automotive sectors.
CEO and on the board of directors of mid-size companies.
More than 7 years experience as management consultant in top consultancy firms.
Expert in corporate strategy business development, business process optimalization, reconstructing & performance improvement, post-merger integration/M&A/due diligence as well as management & monitoring systems.
Functional experience in sales, production & logistic, service and comercial management.
Business administration background.
Ph.D. from Technical University Munich.
Norbert Csaszar
35 years global energy industry experience including last 14 years with Private Equity and as Independent Oil & Gas Operator in US - Texas – Permian Basin.
20-year international career with Schlumberger including: VP & Gen Mgr. for Schlumberger Oilfield Services (US and International), International Project Management, Wireline & Testing field services and business development.
Extended postings and management experience on 5 different continents.
Board and Board Advisory roles in energy and technology industries.
Graduated from SFASU in 1983 with a Bachelor of Science Degree in Geology with prior studies in Physics at UT-Austin.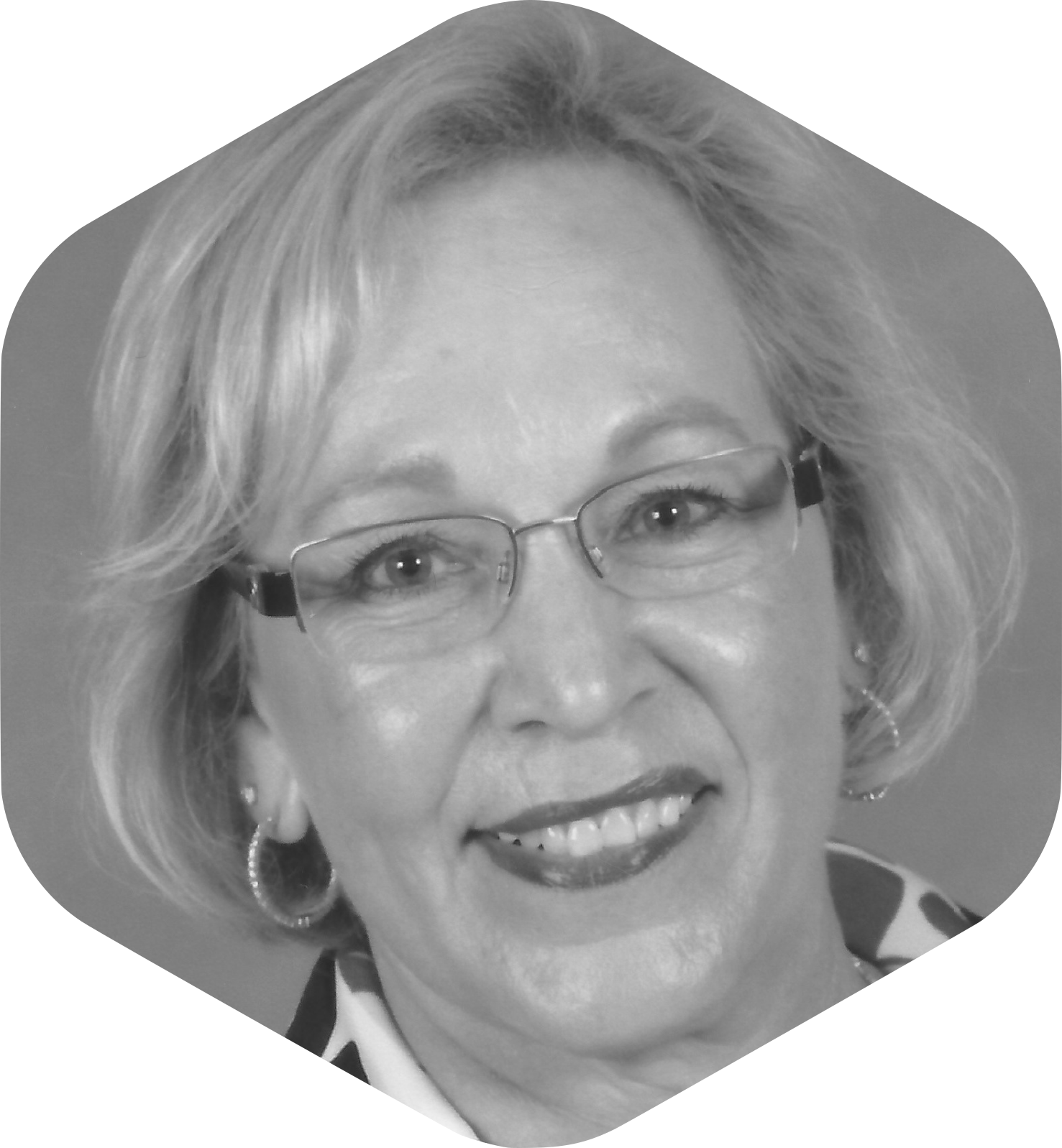 Andrea Csaszar
40 years' experience in the financial services industry primarily in insurance and banking.
Senior management experience leading large global customer service/operations organizations.
Developing global service strategies that meet business growth objectives through integrated global leadership teams.
Merger and acquisition experience integrating operations realizing benefits and driving cultural alignment.
Extensive experience in outsourcing operations, building strategic relationships.
Strategic leadership experience leading transformation strategies leveraging technology, data and analytics driving business/service improvements.
Deep knowledge building customer experience centricity across business functions.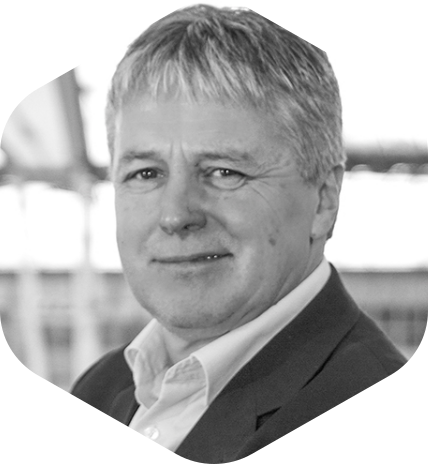 Andreas Drescher
25 years in Global Enterprises (Hewlett Packard and Microsoft), including senior executive positions.
5 years in SME business including CEO position.
5 years in start-up, leading worldwide go-to-market.
Proven track record in building and leading national and international teams and organizations, execution of worldwide go-to-market strategies, delivering results in enterprise sales, C-level engagements, creating and shaping global partnerships and alliances, leading reorganizations and turn-around situations.
Master's Degree in Electrical Engineering (Dipl.-Ing.), Technische Universität Darmstadt (Germany).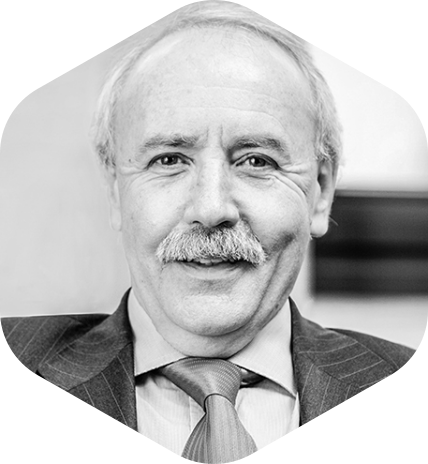 Peter Mark

Droste
More than 35 years executive responsibility in leading companies in the IT industry with international and multi-cultural background.
Active board member and chairman of public traded and private companies.
Advisor to private equity. M&A experience.
Technical background (Masters's Degree in Telecommunication), CTO of large international companies.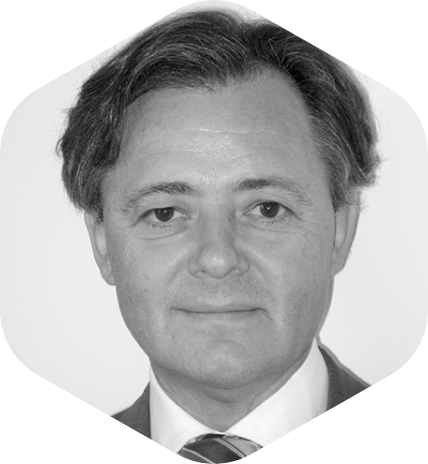 Franz Egermann
More than 30 years Management Experience in large multinational companies.
CFO of public traded Company.
Vice President Finance for International Markets.
Board of Directors positions in public and private companies.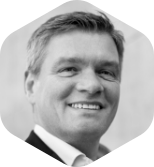 Dr. Markus Feidicker
15 years in executive positions in leading international IT companies with P&L responsibility.
More than 8 years of experience as management consultatnt in top global strategy consulting firm and as independent consultant with focus and IT and Telco.
Expert in IT outsourcing, systems integration, solution sales and business development, large contract negotiation, and M&A/post-merger integration.
PHD in business administration/accounting.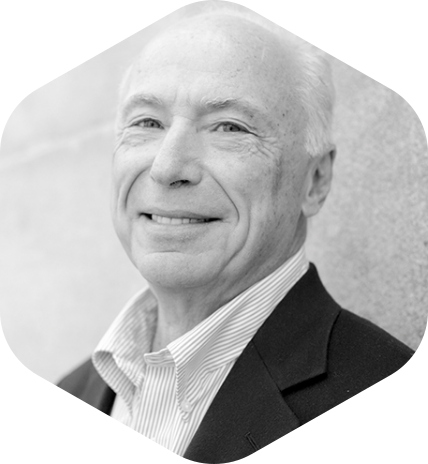 Dr.
Massimo S.

Lattmann
35 Years Management Experience in industry and Technology as Founder, CEO, Chairman and Board member of privat eand public companies.
20 Years Investment, M&A and IPO Experience as Venture Capitalist and Fund Manager.
Former Chairman of the Swiss Electronics Association, Former Chairman of the Swiss Private Equity & Corporate Finance Association SECA.
Ph.D. from ETH Zürich, Lecturer in Enterpreneurship at ETH, Former Board Member of Technopark Zürich.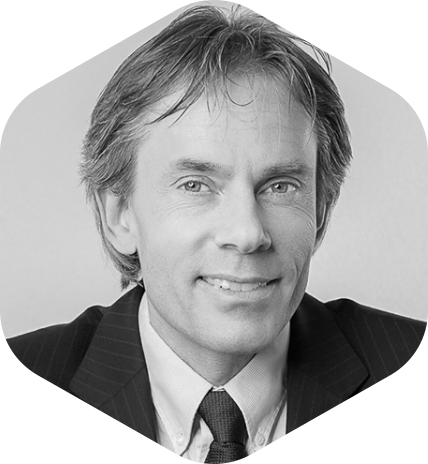 Roger
Wyss
Over 25 years experience in the fiduciary, accounting, consulting and tax industry - thereof over 20 years as Managing Partner.
CEO and majority shareholder of a national and international accounting and consulting company with over 10 employees.
Proven record as financial coach of SME - Board of Directors position in some of them. Master in Business Administration at University of Zürich and Swiss-certified tax, finance and chartered accountant (Eidg. Dipl. Treuhandexperte).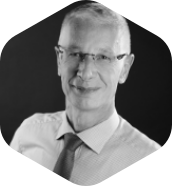 Ingo
Juraske
More than 30 years senior management track record in leading global IT companies delivering profitable growth and customer satisfaction.
Solid track record in consultative selling, systems integration, outsourcing, cloud computing, business analytics and partnerships.
Industry focus on public sector, defense, life science, healthcare and transport.
Business angel, coach and investor with focus on big data analytics, IoT, 3D-printing, healthcare.
Advising portfolio of SMEs on strategic development, agile, LEAN, key account sales and digital transformation.
Alumni TU Berlin (Dipl. -Ing. Electrical Engineering/Computer Science).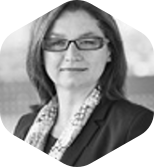 Dr. Ljiljana Mitic
More than 20 years experience in Financial Services and IT-Services.
Senior management track record in international companies.
Strong international management & leadership experience.
Profound banking skills combined with strong IT skills (strong experience in IT operation, transformation, strategy and governance).
Portfolio manager (Investment & Corporate Banking) and active non-executive board member.
Strategic advisor and business angel.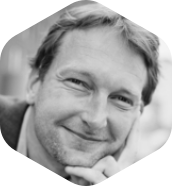 Jan
Mikšátko
More than 20 years in software industry. Proven track of records working with hi-tech start-ups – Jan lead several software implementations for start-ups in the USA, CH, DE and CZ from their early prototype to successful exit.
Founder and CEO (15+ years) of a software development shop for innovative solutions in Prague (CZ).
Focus: healthcare, AI, interactive media, transportation, e-learning, retail, cleantech.
Education: M. Sc. in Theoretical Computer Science from Chares University, CZ; M. Sc. in SW Engineering from Kansas State University, US; researcher at German Research Centre for AI (DFKI).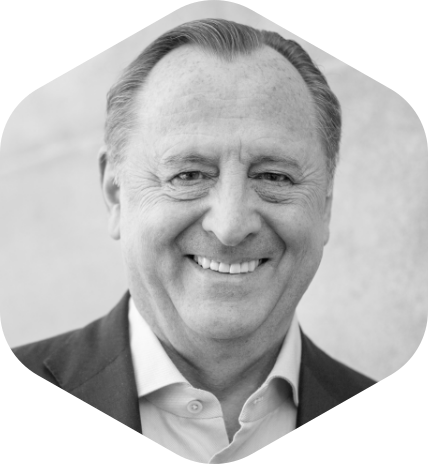 Dr. Rudolf K Spruengli
PhD from University of St. Gallen, CH.
Visiting Scholar at University of California, Berkeley, USA.
Career in international marketing at Lindt & Sprüngli AG.
CEO and Board Delegate of an international specialty food trading conglomerate.
Senior Advisor for Bain & Company, an international strategy consulting firm.
Dr. Rudolf K. Sprüngli Strategy Consulting (RKSSC), active in: Premium & Specialty Food, Financial Services, Media, Biotechnology, Ecology & Recycling, Nuclear, Alternative Energy, Healthcare & Wellness, IT, Real Estate, Education, Fashion, Textiles, Travel Food Service, Business, Science & Technology Promotion.
Roland
Kropf
25 years in financial services in DACH region, both premium banks (eg. Unicredit, Erste Bank) and Fintechs.
Acted in senior management line positions as well as in consultant roles (eg. Accenture) and a business angel.
Content expertise in strategic IT topics, operating model design/implementation/run, complex project/program management.
Plenty of innovation experience from developing automatic equity trading systems to running innovation for group wide corporate banking.
Investor in startups with focus on targets which can provide added value to financial service industry and which act as B2B provider – member of several startup boards.
Niculae
Cantuniar
MBA from INSEAD (Fontainebleau, France) and has a degree in Physics from the ETH Zurich in Zurich. Keynote speaker at specialized events for AI and Digitalization themes.
Leadership Experience: Full P&L responsibility of up to $ 800 million while holding executive positions in IT, Telecoms and Document Management Services. Strong Business Acumen paired with customer orientation and strong Technical Knowledge.
Mentoring and Coaching: Advisor for Start Up businesses in Switzerland and Romania paired with extensive experience in M&A
Multicultural: Fluent in 6 languages, lived in 3 continents
Volunteering: Chairman of the AmCham Lower Saxony Chapter as well as humanitarian institutions with strong passion for Environment and Politics.
Business Partners
Impact51 works closely with a network of businesses and individuals throughout the United States & Europe. Each partner we collaborate with is a respected expert in their field.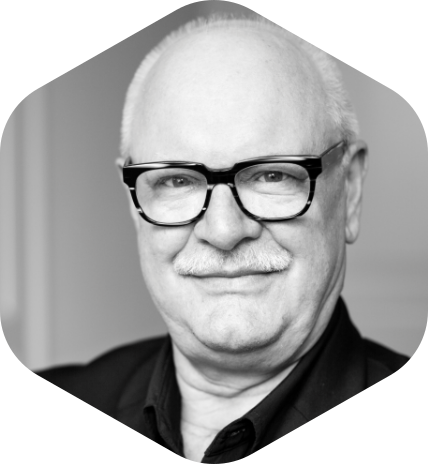 Edy
Fischer
Graduated in business administration at the University of Zürich. In Addition, a further education in auditor was following.
Edy Fischer started to work for 5 years at KPMG Peat, Marwick, Mitchel & Co. (Zürich), then 10 years in the management of Gate Gourmet International AG. Zürich (today Gate Group). Subsequently, Mr. Fischer took over the management of start-up company as a CEO, the Rail Gourmet Group, and successfully built the company into profitable international group of companies for around 12 years. In 2005 Mr. Fischer became a Partner in the Swiss subsidiary, Niggemann, Fisher & Partner GmbH(Zollikon, CH), focusing on M&A activities in Switzerland, Europe, South East Asia and China. Furthermore, Edy Fischer is responsible for various active board mandates in various industry sectors, this in Switzerland and aboard.
Dr. Peter
Walti
Markus is a passionate innovator known for shaping and leading multi-billion dollar businesses and transactions with global Enterprise organisations.
A former Vice President at Hewlett Packard Enterprise, Markus has a track record of scaling businesses internationally with expertise in Go-To-Market and industry vertical strategies in Cloud Services, Blockchain Technology, Cognitive (NLP) Solutions and applications in highly-regulated industries.
Most recently, Markus led the revenue organization for a Swiss Blockchain company responsible for Go-To-Market, Marketing, and Partnerships. He is located in Silicon Valley.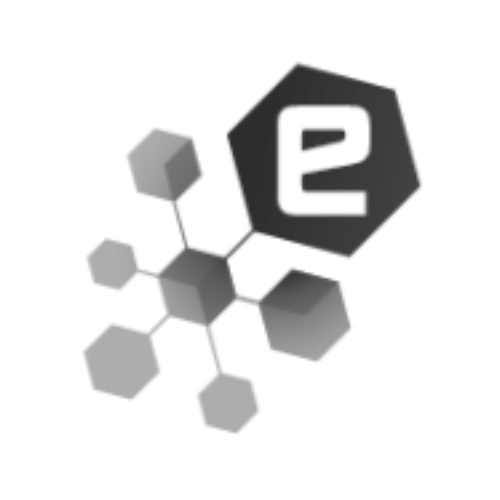 Ententee
Innovative Software Development
Ententee is software development company delivering exceptionally smart applications to innovative enterprises & ingenious start-ups. During of 15 years of our activities, we have become well respected and recognized award winning partner in the USA, CH, DE and CZ. We also lead several technical implementations for start-ups from prototype to successful exit.
Experts in innovation in general and especially in the areas of Healthcare Software, Applied Artificial Intelligence, Smart Algorithms, Augmented Reality/Virtual Reality, e-learning & Educational-Technology, New Interactive Media and Automatization & Robotics.
Services: Software Development, Applied AI, Digital Health, Development Consulting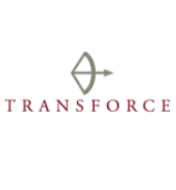 Transforce
Independent Corporate Finance Advisory
Transforce is an independent industry-agnostic consulting company focusing on Corporate Finance and Management Consulting.
In Corporate Finance, Transforce advises and supports German SMEs with company transactions (acquisitions & divestments) since many years. An experienced team acts as a reliable and discrete partner for national and international M&A transactions and other aspects of company financing.
In Management Consulting, Transforce focusses on strategy, optimization of sales, and speeding-up implementation of strategic initiatives. If required, Transforce supports with targeted, time-limited use of management capacities.
Alpana Ventures
Swiss/US Venture Capital Firm
Alpana Ventures is a Swiss/US venture capital firm focusing on Seed, Series A and B investments in medtech, fintech, mobility, marketplaces and Saas. The firm was founded by entrepreneurs to capture the potential of Swiss and European tech expertise in Digital Transformation. The firm operates in Geneva and Silicon Valley. Alpana Ventures' two funds are investing in great companies.
Alpana Ventures' unique investment model is to bridge Swiss and European startups to Silicon Valley. They support them to make the most of this link: benefit from higher valuation for returns, access sales/marketing/management talent with startup experience, raise venture growth capital and implement an early focus on M&A opportunities.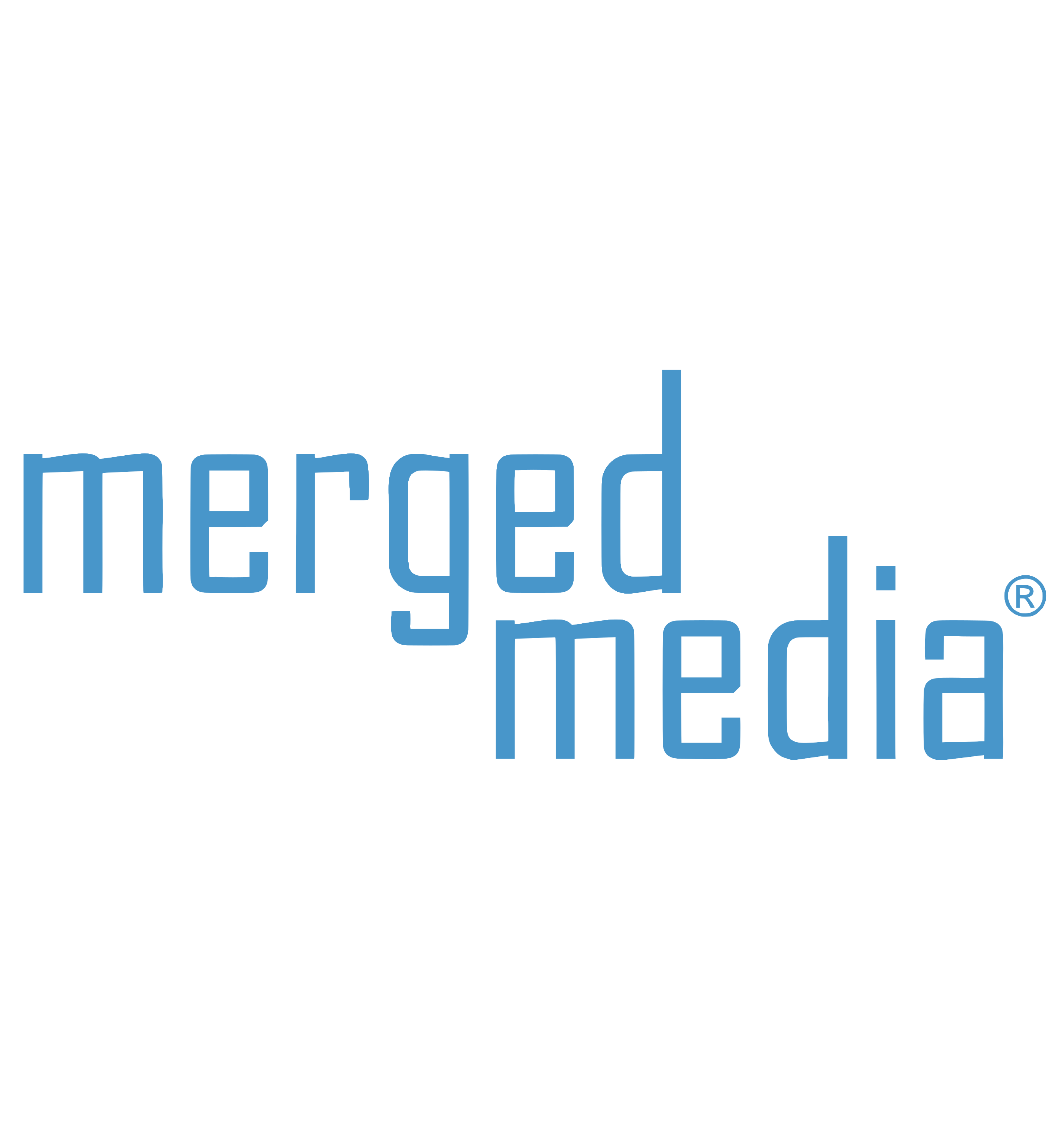 Merged Media
Success In Digital Markets
Mergedmedia has 15 years of experience in helping customers succeed in digital markets and e-commerce. It covers the whole value chain of of e-commerce (developing of online-shops, marketing of products, logistics).
Offerings include market analysis with focus on digital markets including customer needs and buying behavior, development of GTM strategies and measures for successful lead generation.
Mergedmedia uses the self-developed software suite "praidict" to quickly analyse digital markets and buying patterns. These insights allow optimal campaign strategies and help increasing forecast accuracy. Customers can use the software suite "as a service".